It's been a while, hasn't it? Life is still running at a million miles per hour, but I thought I'd give a little update on things and tell you what I'm enjoying this Summer!
Update: I'm now an official 200hour Registered YogaFaith Teacher!
It is thrilling to be able to say that!
My LLC came in, I have the insurance squared away, all I have to do now is build enough courage to teach some classes! I know the first class will be the hardest, but yikes! I still need to finish up my Trauma Sensitive YogaFaith modules online, and then I'll have that certification under my belt as well. A detailed recap of my whole road to get to this point is coming soon, but for now that's where I am. You can follow along on my Facebook page- Shine Christian Yoga, LLC and on My Instagram- ShineChristianYoga , where I am more active about updating and posting.
God has

stretched

me in this, and I know this is only the beginning. I'm terrified and also equally excited to see where he leads me in this!
Some of the things I'm loving this Summer are-
Books, of course there will be books on this list! You know me!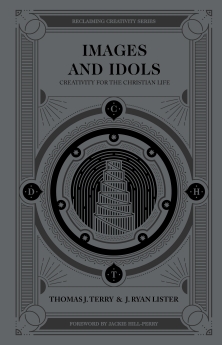 From Moody Publishers-
Images and Idols-

We have a creative God. And it's no doubt in my mind that we are made in His image. So, of course we have some creativity, too! As children, we have no problem being creative in all sorts of ways. School even encourage it by giving us arts & craft time. Then, as we grow, maybe we were harshly judged by others or even ourselves, our crafts became not that great, or whatever was said to make us quit being vulnerable through our creativity. This book goes in detail to explain to us how God can use creativity for His glory. Being vulnerable while having God use you as a vessel somehow isn't so scary anymore. Great book when you need that little nudge.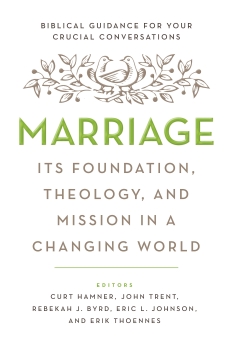 Marriage: Its Foundation, Theology, And Mission in a Changing World

by
Curt HamnerJohn TrentJohn TrentRebekah J. ByrdEric L. JohnsonErik Thoennes
This book is beautiful, inside and out. It's one that I would include in a wedding gift. Marriage is hard! Especially in a day where the world is trying to pull you in all different directions at break neck speed. The idea of marriage changes from generation to generation, but I feel like this generation has it mostly wrong. It could be a result of many things. I believe, however, that it's not a surprise we've pulled away from God's true reason for marriage the same way most of the world has pulled away from the bible as their life's instruction book. And this book is from many theologians, so you get many points of view on the subject. Love it and will recommend/gift this book to many.
Other things like-
Large Ice cube tray similar to this. I don't know why it's taken me this long to realize that larger ice cubes = longer cold but I'm LOVING these things!
FriYayy mug by Rongrong DeVoe. I mean- how sassy is she? And how much do you want to be THIS put together on a Friday? This is my official Friday coffee mug, if you must know.
This plant. I can't remember the name of it, but it is going nuts in this little corner of the living room! My black thumb is
widely
known, but this plant doesn't seem to notice! It's doubled in size since we got it, um, maybe a year ago? If that. LOVE plants that live!
Of course these doggies because, well, because they're down right adorable and I can't get enough! We all try to sleep on a king sized bed... try being the key word! They hog the bed sooooo bad! We did try to make them sleep in their beds on the floor for a few nights. Then, Ginny (smaller dog) snuck up in the bed one night. In my sleepy brain, i remember the feeling of pure joy thinking, "This is such a treat!" and scooching her away from Husband so he wouldn't notice she was in the bed and kick her out! Did you hear me? I was harboring a

fugitive

in the bed for cuddles and ELATED about it! That's when I knew I could kid myself no longer and let them in the bed at night.
And my Yoga Faith Community. I said it during my 7 day training, my life is now Before YogaFaith and After YogaFaith. The closeness I feel with God is incredible. The whole process of being a YogaFaith Teacher is indescribable. I will blog about it later, but it's just... really indescribable. If you just want to experience a class, look for one in your area. Even if you have to drive a ways to get to it, do it!
But the love, support, and friendships I've made with my YogaFaith sisters are bonds that will never break because they were formed and are rooted in God's love! I just can't express how I feel about it enough. Don't get me wrong here, I'm not

worshiping

YogaFaith, I'm just so thankful that it helped me clear the clutter in the way of developing a deeper relationship to God. If that makes sense. It's amazing, and you should

definitely try a class!
That's all I have for you right now, but be sure to keep checking in as I'll be able to post more when my schedule clears up soon!
What are you loving this Summer? Comment below; I'd love to hear it!
*I received these books complimentary in exchange for my honest opinion.*